10 January 2020 - 12 January 2020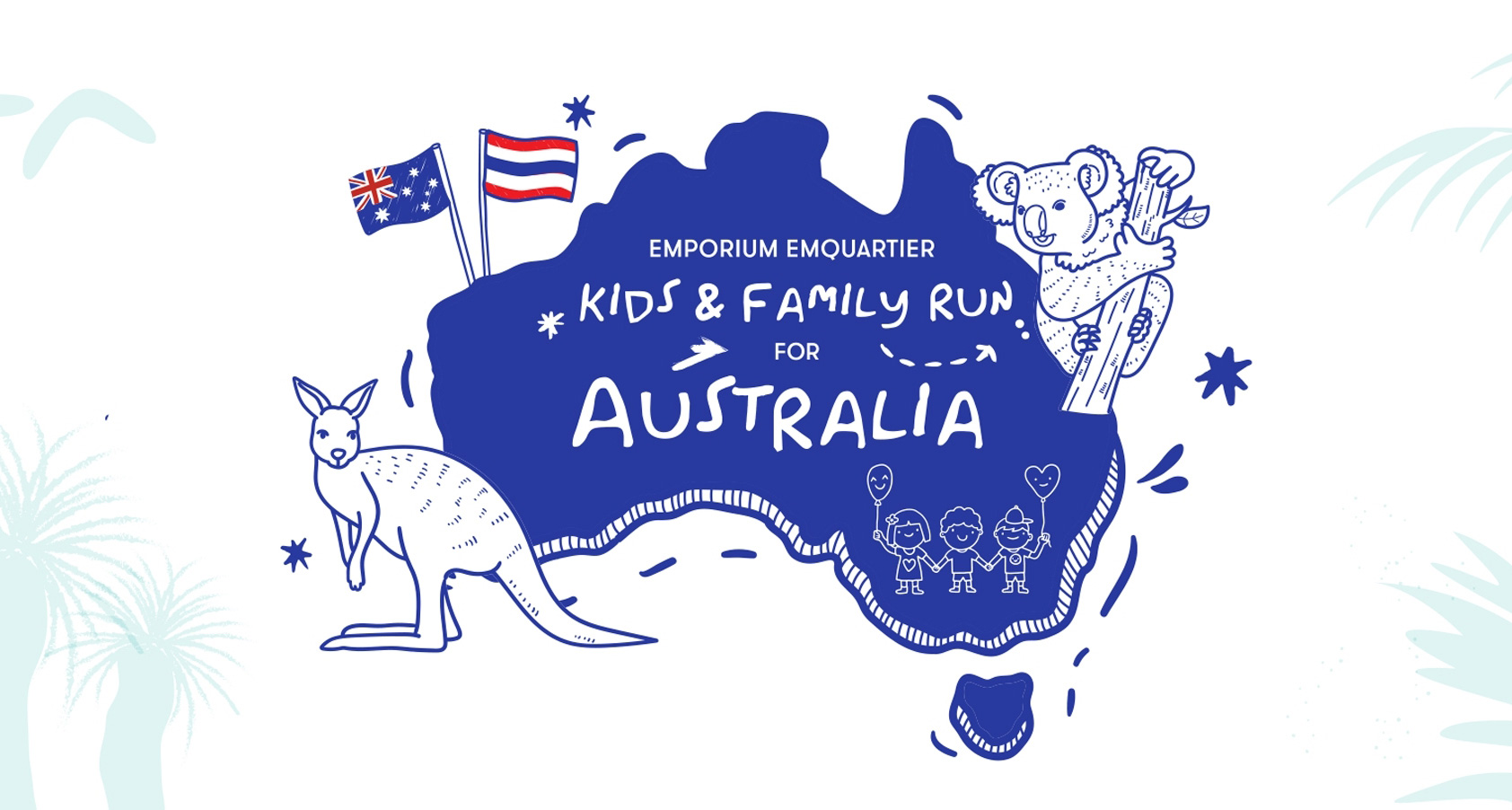 Emporium and EmQuartier Shopping Complex asking for a charity run.
Crowdfunding for disaster rescue Australia in the event. "EMPORIUM EMQUARTIER KIDS AND FAMILY RUN FOR AUSTRALIA"
Running for kids and family. First job running to raise aid. Wildfire Crisis, in Victoria, Australia.
On Sunday, January 12, 2020 at 06.30 – 08.30 AM.
Starting at the g floor in front of the EmQuartier
2.5 km and 5 km running distance
By bringing all the income to the thai red cross to forward the help of the Australian wildfire crisis.
Those who are interested can apply from today-12 January this year.
At the registration point, Quartier Avenue Floor G, the EmQuartier.
For more information, please visit:
Public relations point, Emporium, and.. Call. 02 269 1000
FACEBOOK: EMPORIUM EMQUARTIER
Ticket Price: Kids 200 baht / Adult 500 baht
What is given
A regular commemorative shirt
Running number (Bib)
Honor Coins
Goodie Bag (limited quantity)