20 20 0319 - 20 20 0406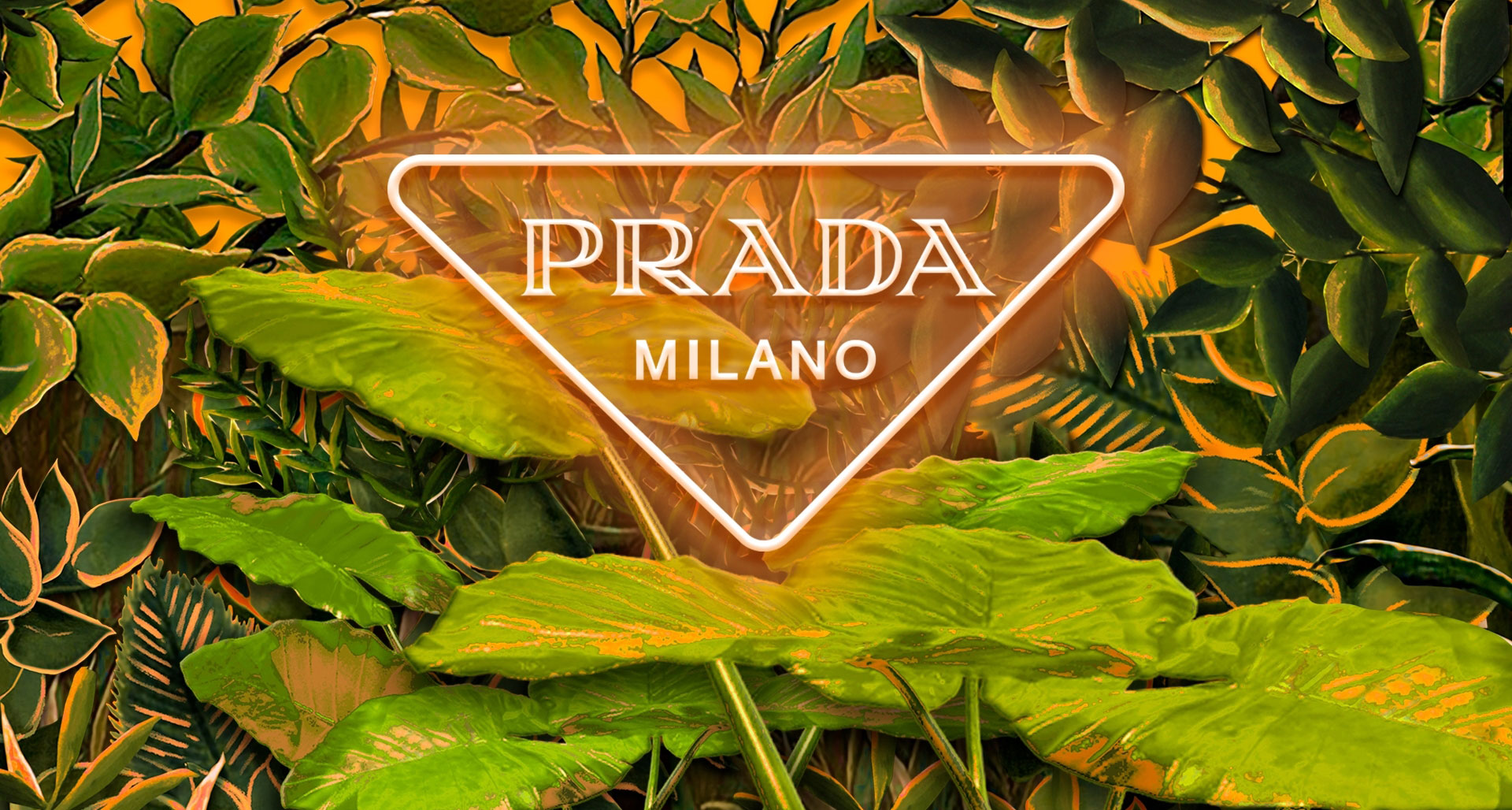 PRADA PRESENTS 'HYPER LEAVES'
at The Emporium Bangkok
19th March – 6th April 2020
Prada is pleased to introduce 'Hyper Leaves', a special project at The Emporium in Bangkok. From March 19th to April 6th 2020, the iconic shopping mall presents a Prada pop up – dedicated to women's and men's SS20 collections through a special set-up inspired by wild nature.
Combining reality and imagination, the pop up concept – a total surface area of some 136 square metres – presents a kind of forest pavilion made with green painted metal mesh and neon lights and enriched by Prada triangle yellow logos. Big leaves displays and tables, a nature-inspired backlit walls with display, hanging clothes platforms and green flooring complete the hyper realistic setting.
The Prada Spring/Summer 2020 collection offers ready-to-wear for women including tie-dye pieces, tie-dye knitwear, iconic postcard printed items and gabardine nylon cabans and skirts; bags such as buckets, raffia woven baskets, Prada Matinée, Re-Edition, as well as other nylon and Saffiano leather models. Shoes range from suede sandals, sneakers to laced shoes. Other items are raffia woven hats, small leather goods and tech accessories.
The men's collection offers special selections for Hyper Leaves. Ready-to-wear includes gabardine nylon items, printed and colorful t-shirts. Selected bags, shoes and small accessories with Prada triangle yellow logo are offered. Colorful nylon bucket hats and pouches are also on sale.
#PradaHyperLeaves
#PradaSS20