EMPORIUM DEPARTMENT STORE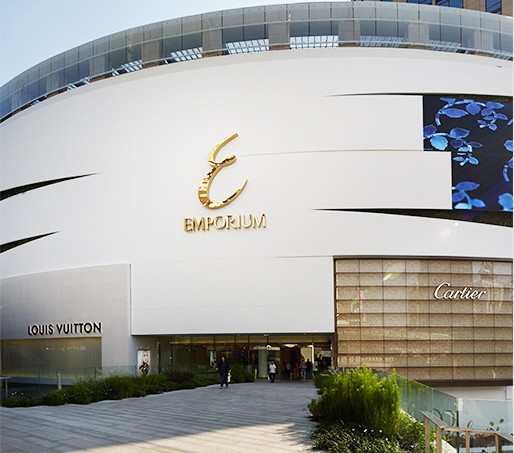 A magnificent landmark of shopping enjoyment is reborn! Explore world-class environs, ultra-exclusive services and amenities, and enjoy over 1,000 of the world's best brands spanning every category.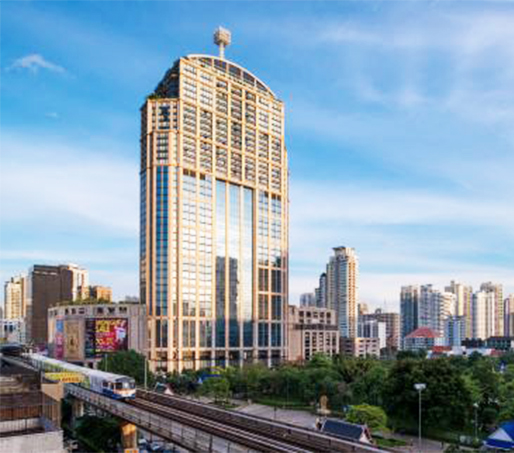 Ultimate convenience and enchanting luxury, the five-star elegance of Emporium Suites by Chatrium is your cozy launchpad in the heart of Bangkok's exiting new The Emporium
EMPRIVE CINECLUB – EMPORIUM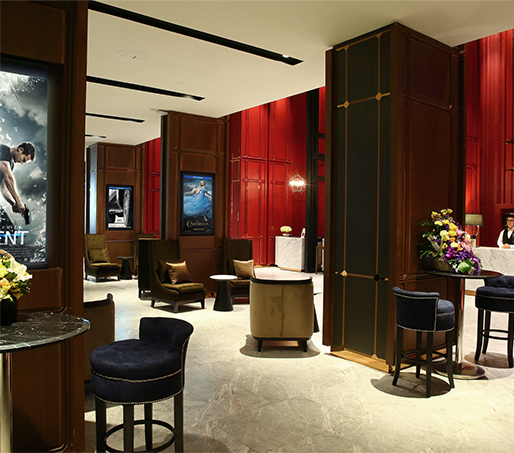 The most immersive and uplifting way to enjoy the latest movies, with plush seating and cutting- edge technology, including the spellbinding 3-D surround sound of Dolby Atmos.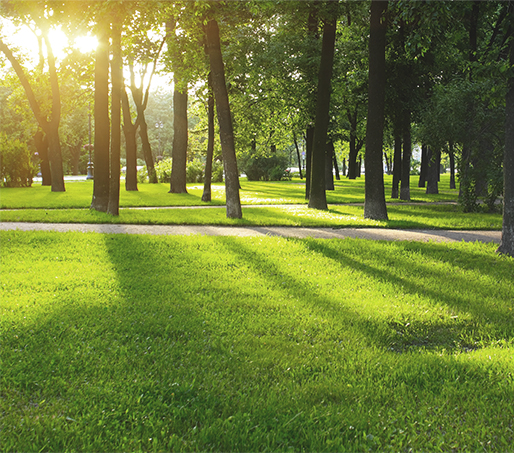 A verdant oasis in the heart of Sukhumvit, this gem of a public park features abundant sports facilities, fun and safe play equipment, and room to stretch out on the crisp green lawn by the friendly ornamental lake,
GOURMET MARKET – EMPORIUM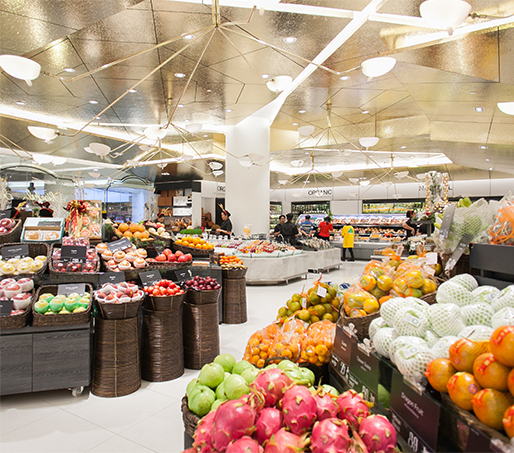 A gold-accented, one-stop delight for the finest and freshest in-season produce from Thailand and beyond, stocking the highest quality groceries meticulously sourced from around the world.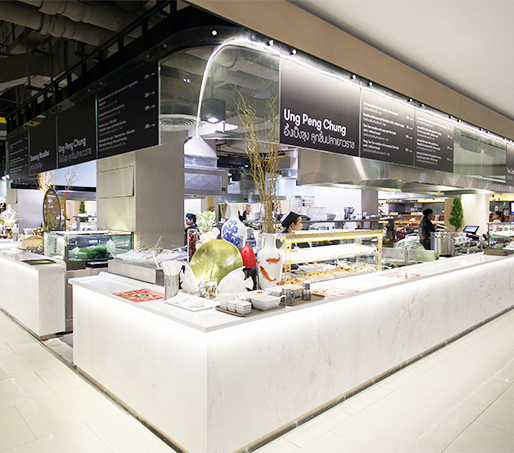 Embark on a journey of extraordinary flavors, with gastronomic highlights from selected must-eat Thai and international restaurants, a spacious and luxe food court, and convenient grab-and-go shops.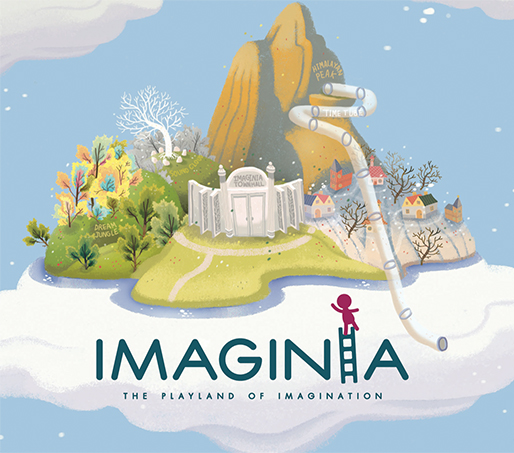 Explore IMAGINIA, the land of imagination! Invisting you to experience our one-of-a-kind digital interactive play. The only family friendly play space that integrates Art. Music, Literature, and Strategic play, all-in-one!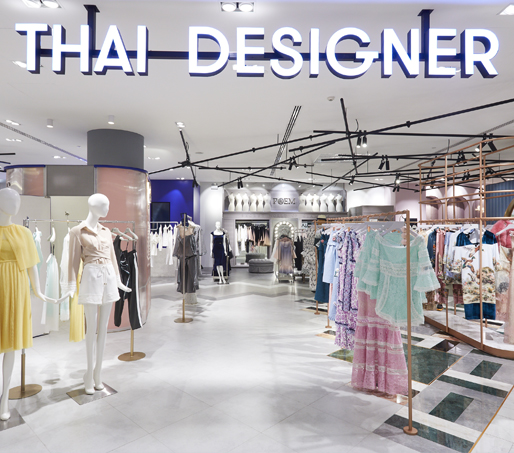 Express your true style with the most captivating Thai designers Showcase, curating women's fashion from iconic local designers to emerging Thai creative talents, covering every imaginable styles and aesthetics, from the trend-setting streetwear and casual, understated minimal essentials to the most glamorous, show-stopping evening ensembles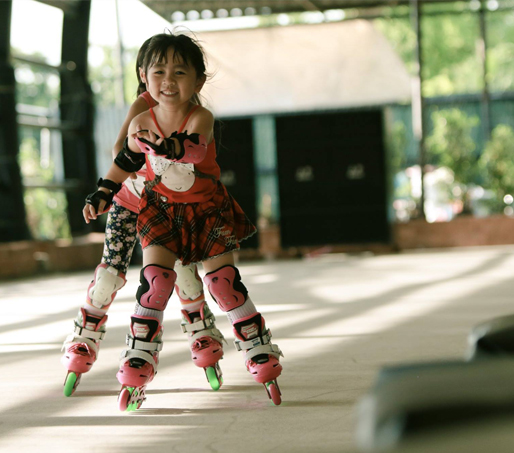 Skate Rink, Inline skate, Rollerblade, Skate's Equipment Shop and Rental Service